VIBRANT EXPANSION - WEEK 5 PROGRESS
Hello and welcome to the week 5 progress report. This week has seen our flooring company make excellent progress in just 2 days. They have been digging the drainage channels within unit 6 (the brewery) and out in to the car park to enter the mains sewer. At the rate they are going all the channels will have been dug and laid by Tuesday this week coming. Marvellous! The floor can then have a concrete screed applied which falls to the central stainless steel drain channel. More on this in the coming weeks
The offices in unit 3 are just about complete and telephone lines should be installed this week. It won't be long before we can work from these new offices while the brewing continues in Lymington.
Our new beast of a chiller arrived on Friday and this has enough "juice" to power far more than what we need it for at the moment but once we have our cold rooms built the chiller will utilise this extra capacity. Also, we can add more fermenting tanks without concern over the cooling capacity
At some point the cooling pipework inside the brewery will need to be installed and connected to the chiller.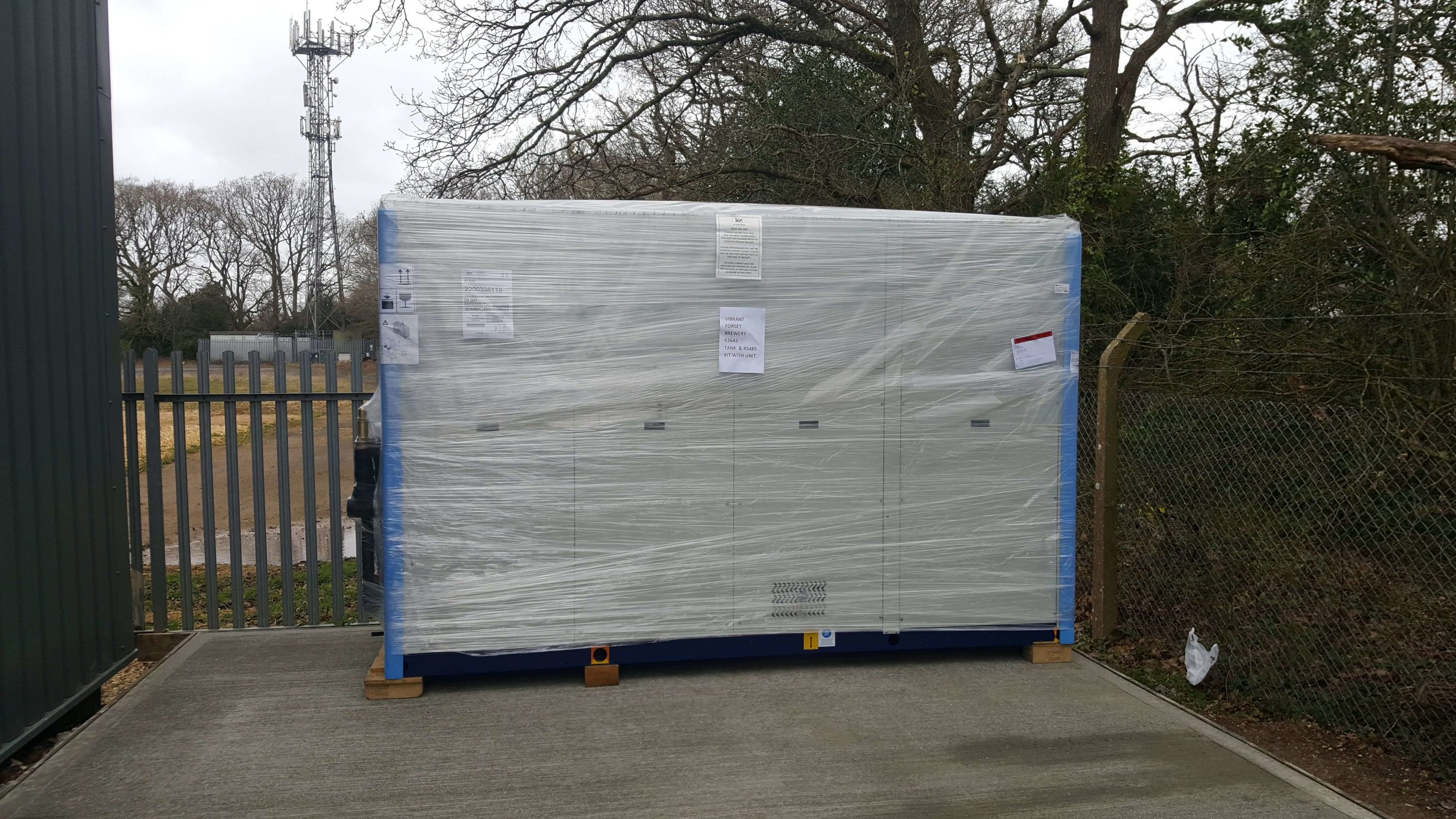 Well, that's it for yet another week. Feel free to add your comments below. Much appreciated
Cheers
Kevin Robinson
Founder, Vibrant Forest Brewery